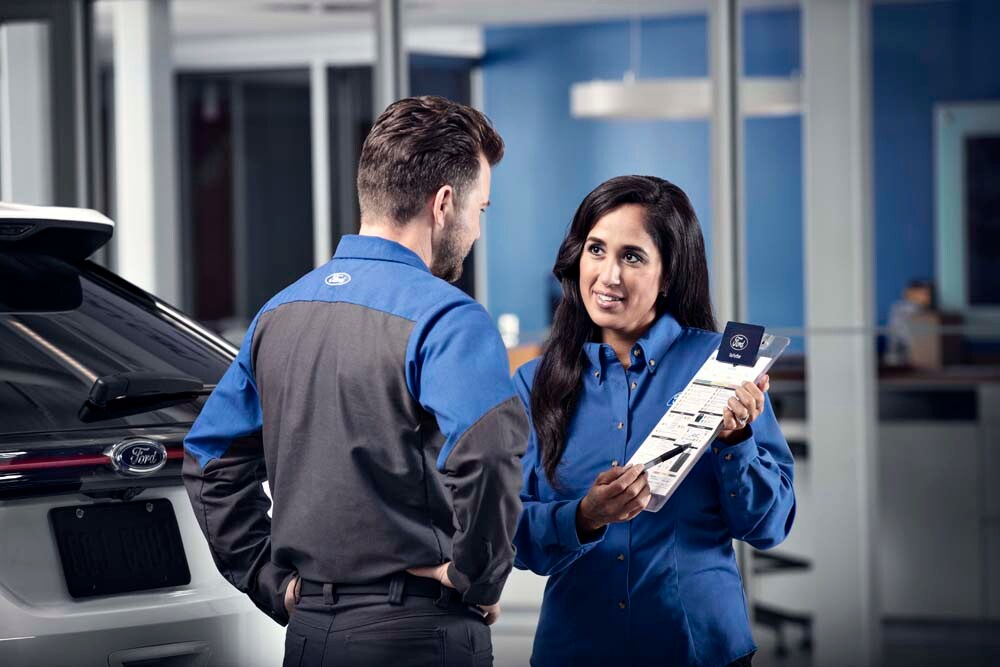 At Hall Ford Newport News, we know how important car maintenance is. Even vehicles that are "Built Ford Tough" need some care every now and then, and our Ford service center should always be your first stop. One of our most important service offerings is probably the oil change. This simple procedure makes a huge difference for your Ford vehicle.
Whether you've just bought the Ford Explorer or driving around in a model that's a few years old, the oil change remains just as important. The oil in your vehicle helps keep your engine lubricated. Your powertrain is made up of many different parts, and they're all working hard to keep your vehicle running at peak performance. Old oil eventually becomes more like a sludge, which means it won't do its job properly. This can cause a number of issues.
Old oil causes your engine to work harder, reducing overall performance and fuel efficiency. No one wants to spend more money at the gas station, so a noticeable drop in fuel economy numbers should definitely encourage you to visit our mechanics. This can also cause a more expensive problem: engine damage or complete failure.
During an oil change, our technicians will also change out the filter. The engine air filter and the engine oil filter work together to keep impurities away from your engine. Old filters, much like old oil, can't do their job as well since they've become compromised. This may result in damage to your engine, and that can be costly to fix. Instead, avoid the risk and get the oil and filters in your Ford vehicle changed at our Newport News, VA service center on a regular basis.
Whether you're in the market for a new Ford vehicle or just want to take great care of your current vehicle, we're ready to help. Visit our car service center and Ford dealership serving Hampton, VA today. We'll make it easy to get the routine maintenance and official Ford parts that you need!