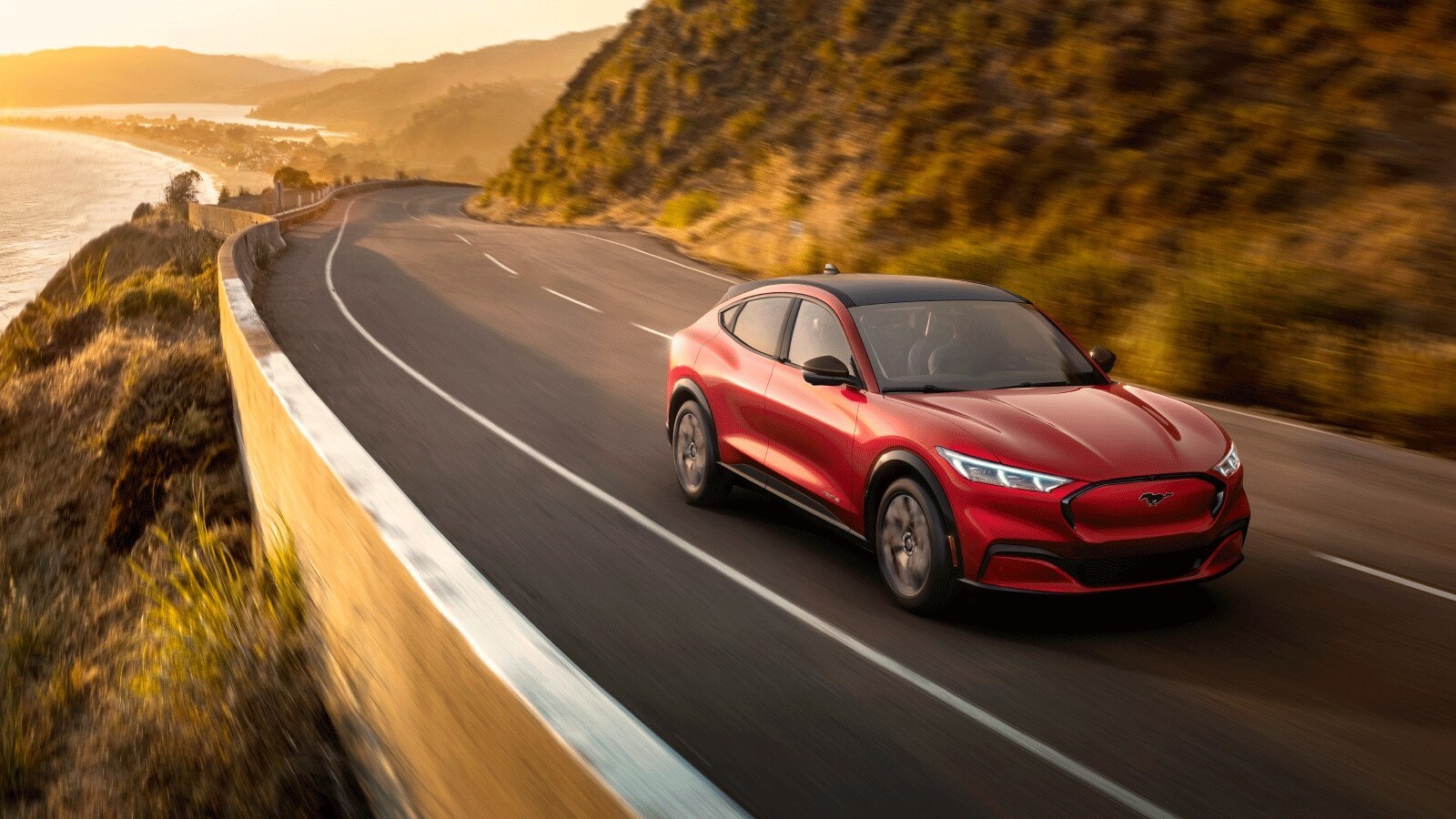 Get ready to see a brand-new type of electric car soon a Hall Ford Newport News - the 2021 Ford Mustang Mach-E is officially in the works. We're excited to welcome this electric crossover, and we know that many of our customers are going to want to see it for themselves as soon as it arrives.
Green Car Features
The 2021 Ford Mustang Mach-E will have an EPA-estimated range of around 300 miles. That's how far you can travel on a single charge, so if you thought that green cars weren't up for a road trip, you were incorrect. Fast charging technology will also make it easier to get more juice when the battery begins to run out. This
new Ford
will be able to recover approximately 47 miles of range in just 10 minutes. Of course, this crossover also lives up to the Ford Mustang name with a number of potent green powertrain options. Output maxes out at 459 horsepower and 612 lb-ft of torque for some models. There's even electric AWD to smooth things out.
Notable Tech
The 2021 Ford Mustang Mach-E will also offer plenty of other technology, including a 15.5-inch screen, as a part of its futuristic interior. This crossover will offer a variety of safety features, from a Lane-Keeping System to Intelligent Adaptive Cruise Control, making this a great green car for families. A Reverse Sensing System and 360-Degree Camera can also make parking safer and easier, ensuring that you won't dent or ding as you maneuver. The 2021 Ford Mustang Mach-E will also offer navigation and a premium sound system, alongside a variety of other technologies, when it arrives later this year.
Hall Ford Newport News
The 2021 Ford Mustang Mach-E will be here in late 2020, but if you're looking for a new car in the meantime, we're ready to help. Visit our Ford dealership serving Williamsburg, VA and see our selection of Ford vehicles for yourself. Our knowledgeable Ford dealers are standing by, ready to assist you!