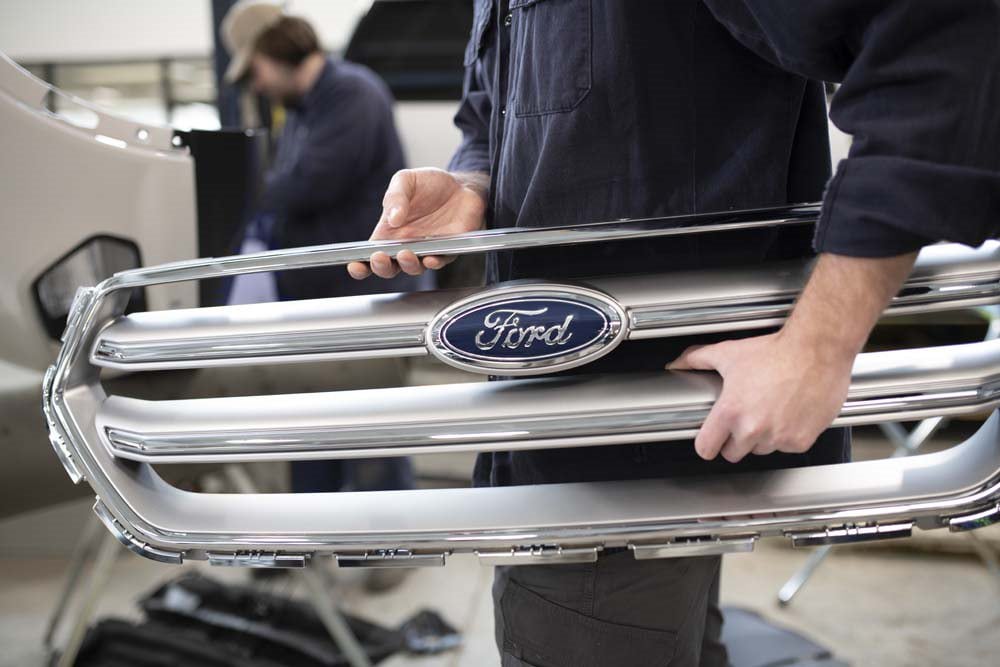 Not all auto parts are made with the same care and attention to quality. That's why at Hall Ford Newport News, we only use OEM parts. They differ from your typical aftermarket parts in a few ways, and once you learn about them, you'll quickly see why they're the only components that we'll use in our Ford service center.
Advantages of OEM Parts
The main advantage offered by OEM parts is that they were made for your vehicle specifically. A Ford part is designed with your Ford truck or SUV in mind, and it's built to last. When you shop for aftermarket parts, you don't know exactly what you're getting. There are many aftermarket manufacturers of varying qualities, so a generic part might just not be as reliable or last as long. When you opt for an official Ford part, you also don't have to try to sort through all these manufacturers to find exactly what you need. Ordering a Ford part is simple, and you know that it will serve you well. It even comes with a warranty in many cases.
Common Car Parts to Replace
Your Ford vehicle is built to last, but some of the parts inside and out are going to need to be replaced eventually. There's the cabin air filter, which helps keep the inside of your car smelling and feeling fresh. Parts of your braking system, like your brake pads, need to be replaced eventually as well. We also need to swap out the engine air filter and engine oil filter when we change your oil, because new filters better protect your engine from impurities. Our expert Ford technicians can tell you when parts need to be replaced, and we have the OEM components that you need.
Hall Ford Newport News
If your 2020 Ford Escape is in need of routine maintenance or replacement parts, we're ready to help at Hall Ford Newport News. Visit our Ford dealership serving Suffolk, VA and see how our skilled Ford mechanics can help you find the official Ford parts you need!