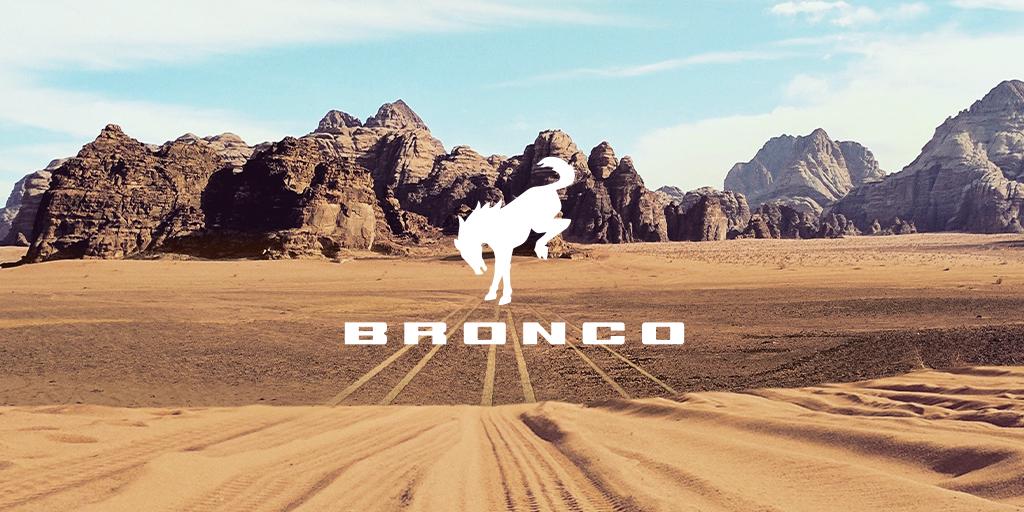 An iconic Ford model is getting ready for its comeback! The 2021 Ford Bronco is coming, and all of us here at Hall Ford Newport News can't wait to welcome it to our dealership. Here's what we know about this new Ford model ahead of its official debut in July.
Details
The 2021 Ford Bronco will, appropriately enough, sport some retro styling and have a boxier look than most of the SUVs and crossovers in our lineup. This Ford SUV will offer either two or four doors and they'll be removable, along with the roof. This will let you really experience the off-road conditions that you're driving through in this capable Ford. The 2021 Ford Bronco will also be equipped with gear that makes it easier and safer to tackle rough conditions, including waterproof components and easy-to-clean interior features.
We know that this new Ford SUV will be built on the same platform as the 2020 Ford Ranger, and it looks like it may be taking its EcoBoost® engine as well. A turbocharged 2.3-liter four-cylinder engine that produces 270 horsepower and 310 lb-ft of torque will probably be standard, but a more powerful V6 engine and some other options could also be available.

The 2021 Ford Bronco will also offer the latest tech and useful safety features. So far we've heard that it will be receiving the latest SYNC® 4 infotainment system and smartphone integration features, including Apple CarPlay™ and Android Auto™. Look for extras like a Wi-Fi hotspot on certain trim levels as well.
Hall Ford Newport News
We can't wait to learn more about the 2021 Ford Bronco. If you feel the same way, visit our Ford dealership serving Norfolk, VA. Our knowledgeable Ford dealers would be happy to answer any questions that you have about the new Ford Bronco or any of the other models in the Ford lineup.