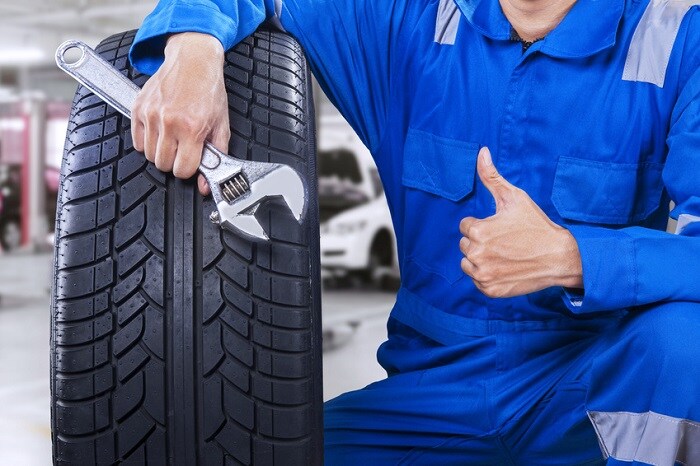 Are you wondering when your Ford Explorer will need a tire replacement? At Hall Ford Newport News, we have the answers you need and the expertise to help you with this transition when the time comes.
Signs You Need New Tires
Your average set of tires should be good for at least three to four years, if not a little longer. All tires have an expiration date, which our Ford service technicians can help you locate, but individual tire replacement timing depends on everything from weather to driving habits and the condition of your vehicle.
There are some important warning signs you can be mindful of that indicate your tires are on their way out.
Visual signs of damage: Do your best to check your tires once a month for tears or gouges. If you do come across an issue, bring your vehicle to our Ford service center for immediate attention.
Shallow tread: If you haven't already tried it, use a penny to check your tires' tread levels. Simply place the penny into the grooves of your tires with President Lincoln's head face down. If the top of his head is visible, it may be time for tire replacement.
Inability to maintain proper pressure: Struggles with keeping the right inflation level could be a strong indicator that your tire or tires are nearing the end of their lifespan.
Rougher ride quality: When driving becomes bumpier or noisier, this also points to needing a tire replacement, or an inspection at the very least.
Consult our Ford service experts serving Newport News, VA about any of these issues or your questions about tire replacements. If our service team detects it's time for a new set, it's easy to place an order for the right tires from our Ford parts near Williamsburg, VA. Contact us at Hall Ford Newport News to learn more!