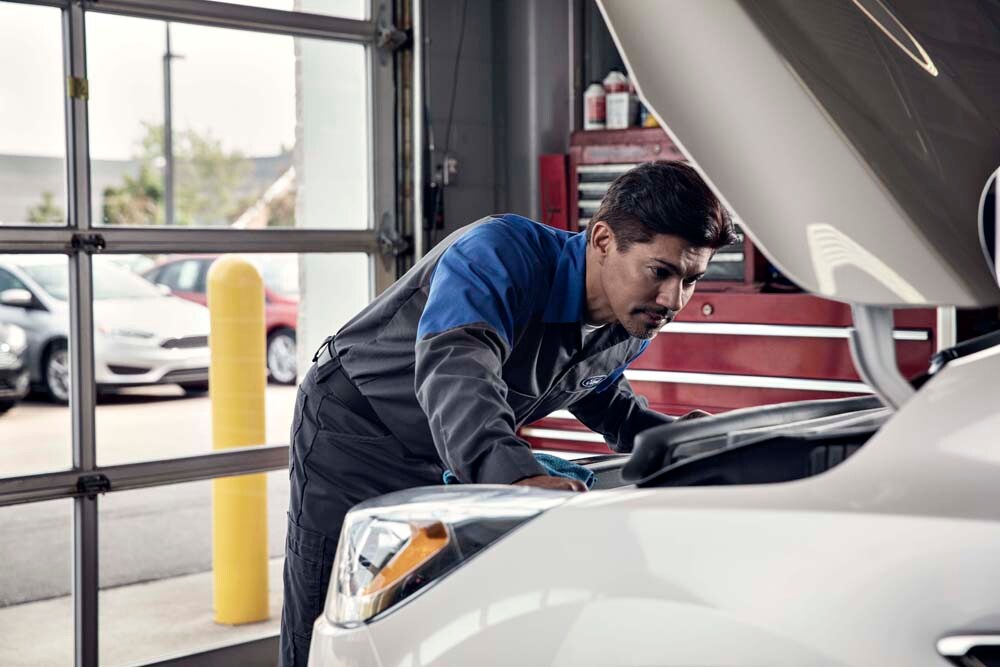 ?
At Hall Ford Newport News, we pride ourselves on being the North Carolina Ford dealer drivers trust with all their automotive needs. When it comes to servicing your Ford SUV and its important parts, you can count on us to take care of your investment with genuine Ford components.
What Are OEM Parts?
OEM stands for original equipment manufacturer. This means that they're parts that are made specifically for your
2020 Ford Escape
or
2020 Ford Expedition
. Unlike aftermarket parts, which are made by third-party manufacturers, OEM parts are made by the manufacturer of your particular vehicle. Both aftermarket and OEM parts can be used for repairs, upgrades, or replacements.
Why Choose OEM Parts for Your Ford SUV?
At our Ford service center near Hampton, VA, we are proud to use only genuine
Ford parts
and accessories for all your parts- and service-related needs. We combine high-quality OEM parts with the expertise of our technicians who are certified in the most up-to-date Ford service techniques and procedures. That means that you don't have to worry about the integrity of the parts and accessories our technicians use or the execution.
Because OEM parts are made specifically for your vehicle, fit is also never a concern. That can't be said for aftermarket parts, which can't offer this same level of assurance. While these generic parts tend to be more affordable and can be used in the same ways as OEM parts, you may end up paying more down the line because of quality or fit issues that require a premature replacement or repair.
Hall Ford Newport News Serving Hampton, VA
Whether you're ready to make an accessory or parts upgrade or the time has come for a new set of tires, you can count on your trusted Newport News Ford dealers to help you with this transition.