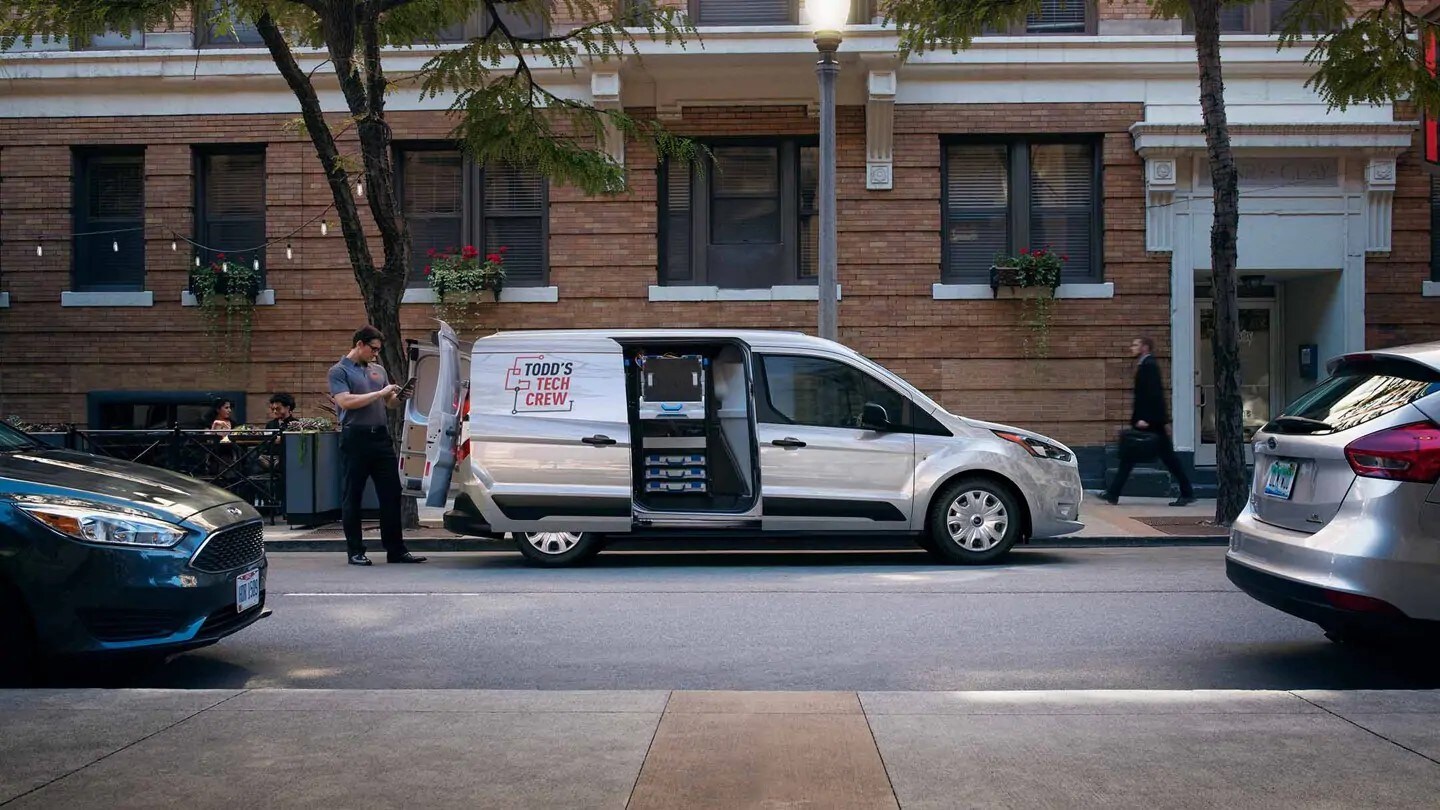 You know you can expect new Ford cars, SUVs, and trucks each time you visit Hall Ford Newport News. But, we're also proud to support local businesses and business owners with our selection of Ford commercial trucks. Reach out or visit us with any questions about these models and their availability.
Ford Transit Connect
The Ford Transit could be perfect for your daily business needs. While the basic configuration has seating for two passengers, you could select a model that prioritizes passenger space if that best meets your needs. The Ford Transit boasts the most configuration in its class as well as up to 145.8 cubic feet of storage space and a maximum payload of 1,510 lb.
Ford Stripped Chassis
If you're looking for a solid delivery truck or food truck, the Ford Stripped Chassis is up for the challenge. This walk-in van is available in three chassis options and wheelbase and body configurations based on the chassis. There's now a new 7.3-liter V8 engine to look forward to as well.
Ford Transit CC-CA
The Ford Transit Chassis Cab Cutaway is ready to get to work. It's capable of supporting a payload of up to 6,020 lb and a maximum towing capacity of 7,500 lb. This model is versatile enough to use as a shuttle, ambulance, or even a school bus, depending on the wheelbase and body length.
Ford Super Duty
If you need a vehicle that can withstand anything on the job site, Ford Super Duty pickup trucks can deliver. They're light but durable, thanks to the military-grade aluminum alloy and high-strength steel construction. You name it, and this pickup truck can probably do it. Ask our VA Ford dealers for performance details.
If you're interested in supporting your business or adding to your fleet with a Ford commercial truck, get in touch or stop by our Ford dealership near Williamsburg, VA to start the purchasing process.