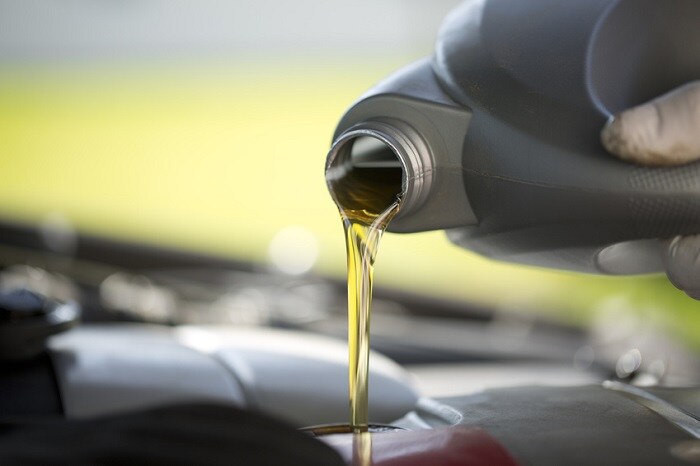 Has it been a while since your last service visit? Not to worry. It's easy to get back on track at our Ford dealership near Hampton, VA. Start with an oil change at Hall Ford Newport News.
Why Are Oil Changes Important?
Whether you own a Ford Explorer or Ford Mustang, routine oil changes are a must. While this is a relatively simple procedure, it has a big impact on your entire vehicle. Oil plays a critical role in providing proper lubrication and cooling to your engine components. Swapping out old oil with new oil on a routine basis ensures that your engine stays build-up free and in proper order. Failing to schedule regular oil changes can have the opposite effect: your engine may be prone to a build-up of sludge and debris that impairs proper engine cooling and lubrication. You may end up dealing with overheating issues, reduced fuel efficiency, and lackluster driving performance. Even worse, you may end up with a faulty engine that needs serious repairs or a full replacement.
Schedule Your Next Oil Change
Neglecting routine services like oil changes can end up creating problems that are more than minor inconveniences. We aim to make keeping up with routine maintenance as easy as possible. Our Quick Lane service is just the thing for you if your schedule is packed. You never need an appointment for an oil change or other important services like tire rotations, installations, and tire inspections. All you need to do is set a reminder to stop by every six months or so for a quick oil refresh.
Ask our technicians for the right oil change recommendation for your vehicle and based on your driving habits. If you do a lot of highway driving, you may need more frequent visits. Of course, if you notice any warning signs that an oil change is necessary, such as an oil change dashboard light, loud engine noises, or the smell of oil, clear up any doubt with our Ford service center technicians.