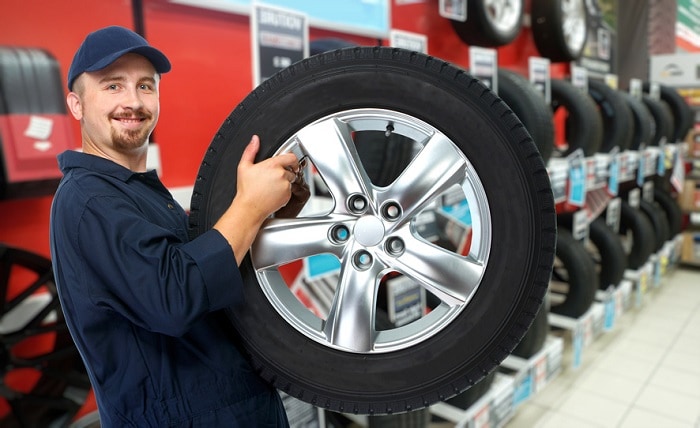 Are you considering replacing your current set of tires on your Ford F-150 in Newport News, VA? Or do you have a feeling that they need to be replaced? We can help with either scenario at our Ford dealership serving Hampton and Williamsburg, Hall Ford Newport News.
Signs You Need New Tires
Your Ford vehicle's tires go through a lot on a daily basis. If you rely on your vehicle as a workhorse or task it to tackle difficult terrain, your tires will probably take a beating. This important vehicle component is meant to last for several years or around 50,000 miles with proper care. Of course, other factors like driving habits and weather can accelerate breakdown and the need for a replacement set.
There are a few things you can do to stay on track of tire health and know when they might be on their way out. Take care to visually inspect them from time to time to look for any signs of damage or problem areas. If you see any rips or gashes, bring your vehicle to our Ford service center. We'll take care of the issue and also look for any bigger signs of wear or damage to your tires.
You can also do an at-home tread test with a penny to ensure that your tires are wearing properly. If you see President Lincoln's head when you place a penny in your tire's tread, then it's probably time for a replacement.
Beyond these checks, if you experience more serious warning signs such as loud sounds, tire pressure issues, and rougher ride quality, lean on our Ford technicians for answers.
Buy Tires at Hall Ford Newport News Serving Williamsburg, VA
The next time you're due for a tire replacement or other routine tire services such as an alignment or rotation, we can help at Hall Ford Newport News. We hope to see you soon!