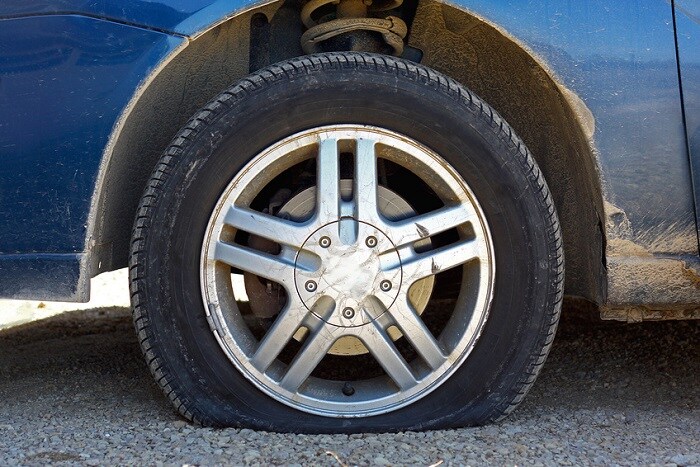 At Hall Ford Newport News, we believe that being a great dealership means answering all our customer's auto-related questions. Whether you're looking for a used Ford car for sale, or are in need of some financing guidance, our car experts are here to fulfill your every request. That said, we're also strong advocates of basic automotive knowledge, and knowing how to avoid getting a flat tire is something we feel all our customers be aware of.
At first glance, your tires may seem invincible. They roll over various terrain and take beating after beating with little complaint. Although this assumption falls flat on its face when you experience a flat. Flat tires can seem to come out of nowhere, however, it is important to know that they are far from random.
Flat tires are typically caused by excessive wear, which can be avoided for longer with proper tire care. The best way to gauge the state of a tire is to pay attention to the tread depth. Your tire's tread is the various lines and grooves covering your tire. These lengths of the tread provide traction with the road and ensure a solid grip. The more worn down these tread lines are, the more likely your tire is to encounter an issue.
Another huge factor in avoiding a flat tire is air pressure. Having over-inflated or under-inflated tires can put your tire at greater risk of popping. So, inspecting your tires visually and with an air pressure gauge on a regular basis ensures your air pressure is at an optimal level.
Car and tire maintenance is no easy task, which is why having an expert by your side is so worthwhile. At Hall Ford Newport News, our Ford parts and service team will satisfy any maintenance need you may have and work tirelessly to keep your vehicle rolling smoothly into the next mile.