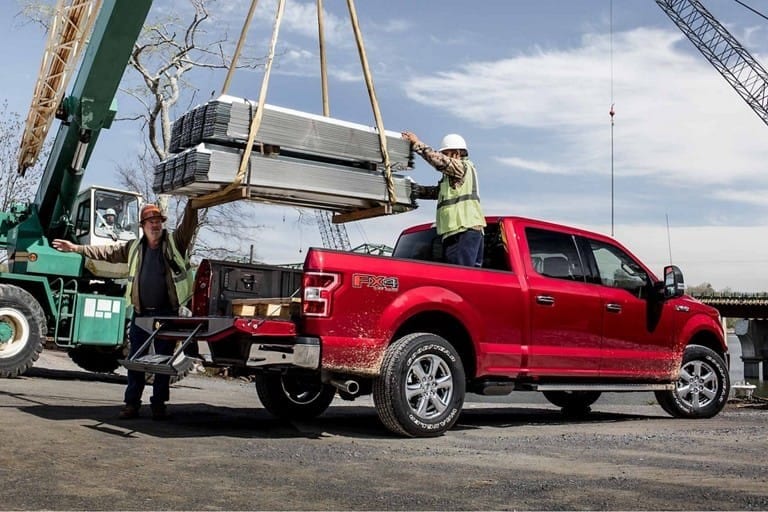 As one of the leading Ford dealers in the Williamsburg, VA area, our team at Hall Ford Newport News is proud of the many vehicles that we offer, so much so that we're willing to compare them to their main competitors. One of the vehicles in our showroom is the 2019 Ford F-150. Today, we're stacking it against the 2019 Nissan Titan.
On the surface, the 2019 Nissan Titan appears to be a pretty standard fare pickup truck. From the 67.2-inch truck bed to the 390-horsepower 5.6-liter V8 engine tucked beneath the hood, by all accounts the opening package of the 2019 Nissan Titan offers plenty of appeal. Unfortunately, there isn't much else offered by this Nissan pickup. With the only option of either a roaring V8 engine or a 5.0 V8 turbodiesel engine, drivers are stuck with abysmal gas mileage earning 15 mpg in the city and 21 mpg on the highway. Modern safety features are practically non-existent on the Nissan Titan as well, as top trim options only go so far as to add blind-spot monitors and rear cross-traffic alerts.
The 2019 Ford F-150 offers considerable more depth in terms of customization offering an engine as small as a 2.7-liter V6 to as robust as a 5.0 liter V8. Thanks to a choice of engines, gas mileage is a substantial improvement on its competitor, offering 22 mpg in the city and 30 mpg on the highway. In terms of truck bed length, the Ford F-150 starts at 66 inches and can be upgraded all the way up to 96 inches. On top of all that, the 2019 Ford F-150 can be installed with a crowd of modern safety features such as automatic emergency braking, blind-spot monitors, adaptive cruise control, and active lane control.
Based on these stats alone, it's easy to see why the 2019 Ford F-150 is clearly the superior vehicle. Although, we always urge that potential buyers test-drive our new Ford trucks for sale to get a first-person feel of what these vehicles have to offer. No matter if your looking for a V8 beast or something a little more modest, our team at Hall Ford Newport News have got you covered.