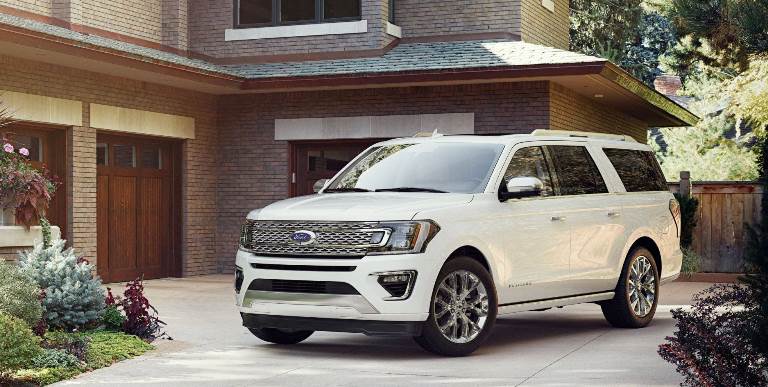 It can be exhausting finding the perfect vehicle for your family. Have you decided a full-size SUV is just what you need for all those weekend trips and carpool duties? Great! Now, which one? We've saved you a lot of research and pulled information on the 2018 Ford Expedition, Chevrolet Tahoe, and Nissan Armada.
When comparing the 2018 models, we looked at lots of different features, including safety, technology, power, and more. And, we can confidently say that the 2018 Ford Expedition at Hall Ford Newport News is the choice for you.
The 2018 Ford Expedition is available in three trim levels: XLT, Limited, and Platinum. We looked at the base models of the three full-size SUVs for this comparison. The Ford Expedition is the only one of the group to utilize a ten-speed automatic transmission. It has a 3.5-liter V6 engine that generates 375 horsepower and 470 lb-ft of torque. It just continues to climb with the other trim levels. And, it still boasts the best fuel efficiency.
There are also a variety of features that make the Ford Expedition a standout. It comes standard with cruise control and a compass and is the only one with an option for Adaptive Cruise Control. It's also the only one that comes standard with a programmable garage door opener and an auto-dimming rearview mirror. Out of all three models, the Ford Expedition is the only one with an option for a handsfree auto-opening liftgate that will come in handy more times than you can count.
Don't waste time trying out a bunch of models when we already have your perfect fit. Visit our Ford dealership at 12896 Jefferson Avenue in Newport News, VA. We'd love to get out on the road with you in the 2018 Ford Expedition.