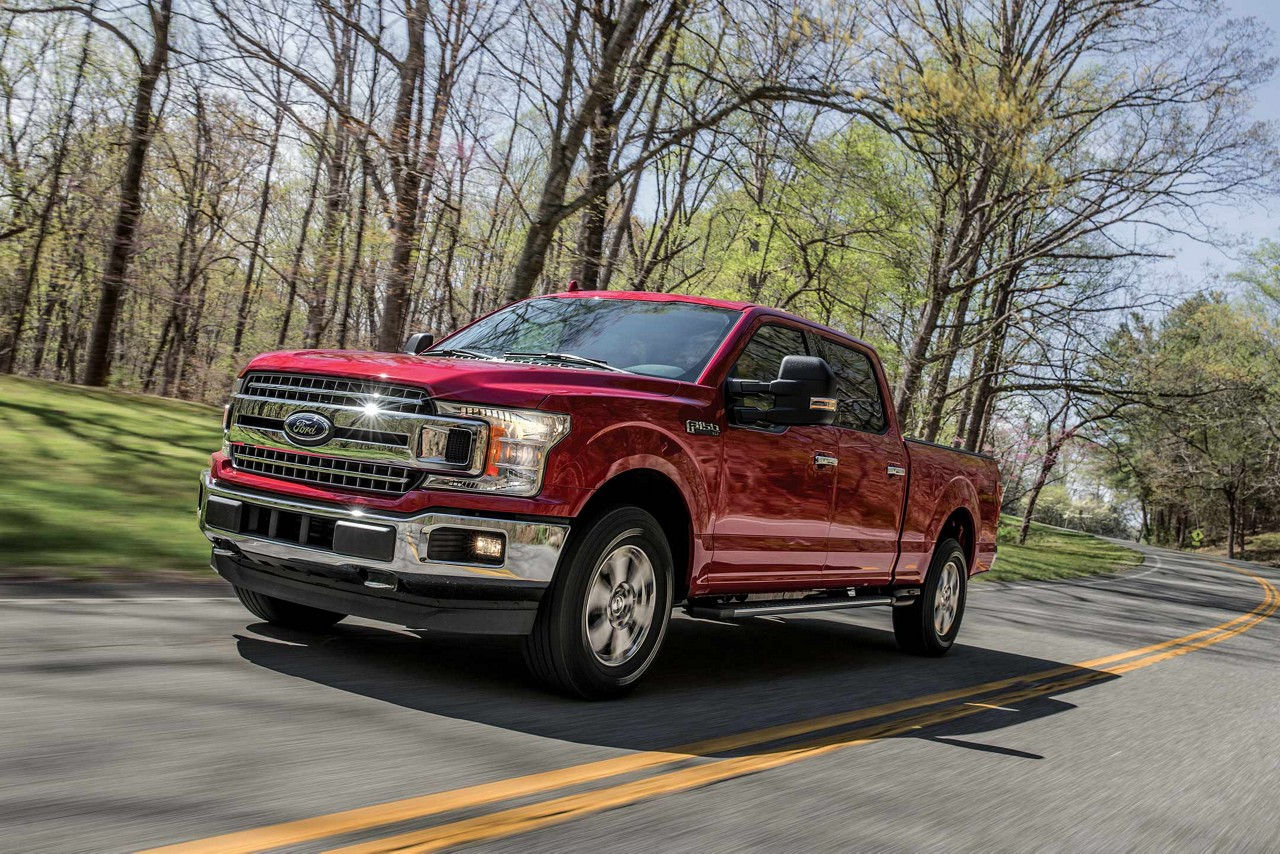 It does not take much to convince customers in and around Hampton, VA that the 2018
Ford F-150
is a top-rate automobile. This pickup truck has been the unquestioned best-selling automobile in the United States for decades at this point, and even as the automaker submits the truck to updates, upgrades, and redesigns, consumers never tire of it. The 2018 model year is the best version yet, which bodes well for a vehicle that already is out ahead of the rest of the pack.
The new version of this vehicle still is recognizable as a Ford F-150, but it does get some exciting new updates, including a design refresh marked by redesigned grille, bumpers, lights, tailgate, and wheels.
The modernized pickup does not just look classier than ever; it also boasts better performance than ever. A new 3.3-liter V6 is the base engine, though the 2.7-liter EcoBoost® V6 and 5.0-liter V8 both still exist with added horsepower and torque to boost overall performance. There is a new 3.0-liter diesel engine offering available, plus a range-topping 3.5-liter EcoBoost engine capable of generating upwards of 375 horsepower and 470 lb-ft of torque. Nearly all of these powertrains team up with a new ten-speed automatic transmission, making the drive smoother and more effective than ever.
These changes have inspired strong sales nationwide through the first months of the year.
"March represented a strong start to the spring selling season for both Ford and the industry. We saw incredible demand for our trucks and SUVs, selling over 87,000 F-Series pickups," said Mark LaNeve, Ford vice president, U.S. Marketing, Sales and Service.
Two Ford F-150 models are sold
every two minutes here in the United States, and upgrades like these are a big reason why. If you would like to see this pickup or any other
2
018 Ford
model, come pay us a visit here at Hall Ford Newport News any time!