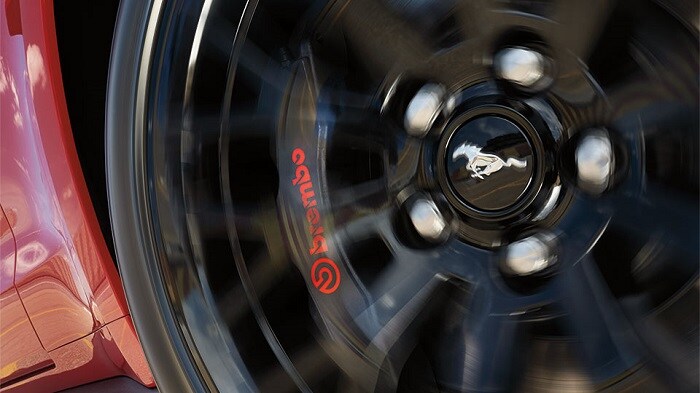 One thing customers in Newport News, VA love is to feel as though their automotive purchases are being customized to their own tastes. When Ford engineers designed the new 2018
Ford Mustang
, for example, they didn't just build a single version in a single color that buyers could take or leave; rather, they built something that could be personalized to the exact specifications of the person taking home the model. We all want our dream car, and customization is how that happens.
To celebrate this unprecedented opportunity for customization, Ford is running the Personalize Your Pony experience through its Facebook page. This allows visitors to create their own custom Ford Mustang pony logo using a myriad of different colors and designs, while offering the opportunity for people to purchase prints or clothes featuring the logo. People even can buy personalized grille badges, and the best designs may appear on Ford billboards this spring as part of the ad campaign for the iconic muscle car.
"Driving a Ford Mustang has always been about standing apart from the rest," said Corey Holter, Ford car group marketing manager. "This is a chance for Ford Mustang fans everywhere to make their very own personalized pony and share it where potentially millions can see it."
Here at
Hall Ford Newport News
, we want to make sure that everybody gets the vehicle they have always dreamed of owning, so we look forward to personalizing your consumer experience. In the meantime, check out the Personalize Your Pony feature on the Ford Facebook page and see what kind of pony logo you can come up with. The best-case scenario is billboard fame for one of the most beloved automobiles in American history!