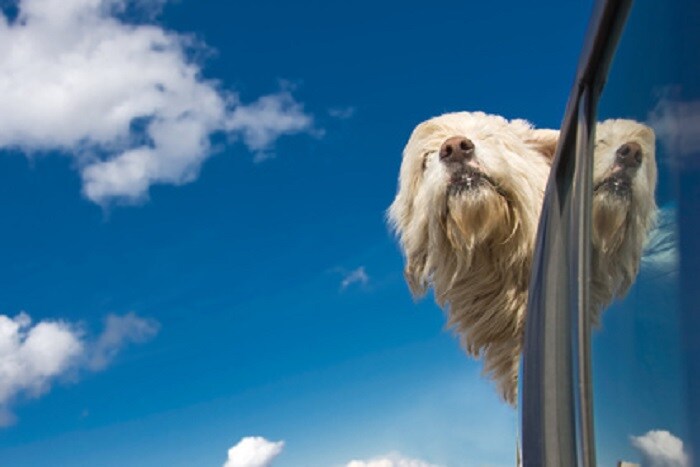 The first consideration when buying any new or
used Ford cars for sale
here at Hall Ford Newport News is the driver themselves, but once that driver has taken care of their own needs and wants, it is natural for attention to turn to passengers, which aren't always human. In fact, for millions of people in the United States, those passengers are cats and dogs.
Not all
2018 Ford
automobiles are created equally in terms of accommodating those pets, but according to U.S. News & World Report, the 2018 Ford Flex is one of the best in the business for people with pups.
What makes it so great for dogs? There are a few characteristics in general that are ideal for dog owners, starting with a spacious interior and cargo area. The Ford Flex doesn't look as big as some of the other Ford SUVs, but it is positively enormous inside, giving drivers plenty of space for their dog crates.
Furthermore, the Ford Flex has a lower floor than a lot of other options, which is great because it makes it easier for dogs (even older ones) to hop into the back of the vehicle. Those carrying heavy crates also will have an easier time loading them into the back of their SUV.
If you have a dog and have been looking for the perfect SUV, please do not hesitate to stop by and have a closer look at the 2018 Ford Flex or any of other dog-friendly vehicle offerings. We are confident that after having seen these models up close you will know exactly how well they will work for you and your pets.