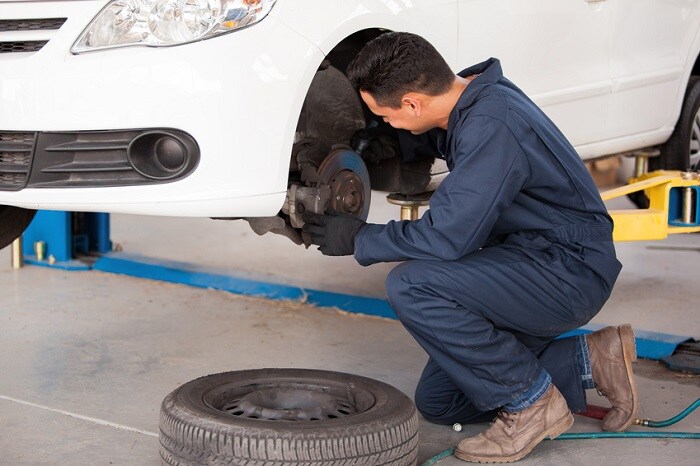 It goes without saying that today's vehicles come with complicated braking systems. When it comes to taking care of your brakes, you need to know that your Ford Fusion or Ford Edge will be in excellent hands. At Hall Ford Newport News, we feature a state-of-the-art service center staffed by trained technicians who understand the new computerized braking systems. When the summer heat rises, you need to be sure that you are doing whatever you can to keep your brakes in great shape.
Your Brakes and Summer Heat
It is important that you have both the tread and tire pressure checked during the summer but you also need to focus on your brakes. Having fresh brake pads will help you to make sure that you are able to stop on time, making you safer on the roads. If you tend to put a great deal of miles on your vehicle during the summer, including daily driving and road trips, regular brake checks will help you to stay on top of things.
Brake Services
When you visit our Ford service center, one of our trained technicians will check out your brakes, taking a look at the lines, brake pads, and rotors as well as the cylinder and calipers. We can help with replacing your brakes pads or shoes, install new drums or rotors, and perform a brake fluid flush. Whatever is needed to ensure you have proper brake function, you can trust in our trained Ford service technicians. Our service center is open Monday through Friday from 7:30 a.m. to 6 p.m. and on Saturday from 8 a.m. to 5 p.m. for your convenience.
Please stop by to see us at Hall Ford Newport News at 12896 Jefferson Avenue in Newport News, VA so that we can take care of all your brake needs. To set up an appointment for summer brake service, please call the service center at (888) 285-9149.