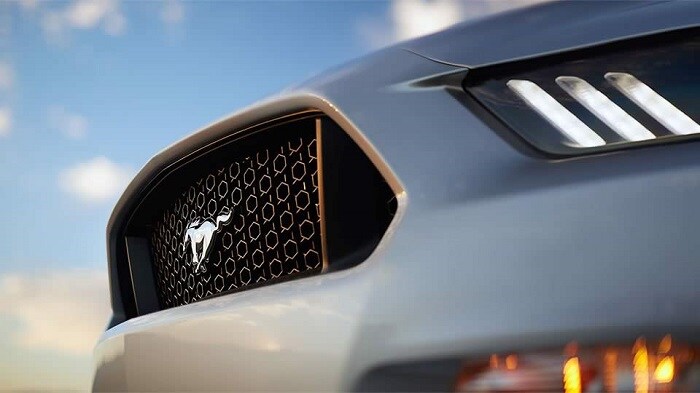 In most instances, when we talk about Ford parts here at Hall Ford Newport News, we're talking about things like engine replacements and filters and brake pads, but when it comes to the newest auto show debut, the term "
Ford parts
" means something else entirely. Something a whole lot smaller.
At this month's Chicago Auto Show, Ford and LEGO have teamed up to debut an adorable mini LEGO version of the 1968
Ford Mustang
fastback race car, officially making it the tiniest exhibit at this year's show.
The new LEGO set features 183 different pieces and includes green bodywork with gold stripes and wheels, as well as some stickers for effect and a windshield that can be removed. It's not just adorable, but adorably hardcore.
"The new Ford Mustang LEGO Speed Champions set gives parents and children the chance to share their passions – generations of fans have grown up building LEGO sets and spending time together behind the wheel," said Myra Lind, LEGO Speed Champions marketing manager. "This partnership of iconic brands allows kids of all ages to enjoy the latest products from two great companies."
Of course, as all devoted Ford fans in Hampton, VA already know, the redesigned 2018 Ford Mustang makes its way to dealerships early this year, so releasing a toy to get everyone in the family excited about this rejuvenation is a fun way to drum up a little positive press for the full-size version of the Ford Mustang, too.
As for the LEGO set, it goes on sale March 1 and will cost right around $15, so if you've been looking for a way to get your kids to fall in love with Ford vehicles, perhaps this could be a way to do it!