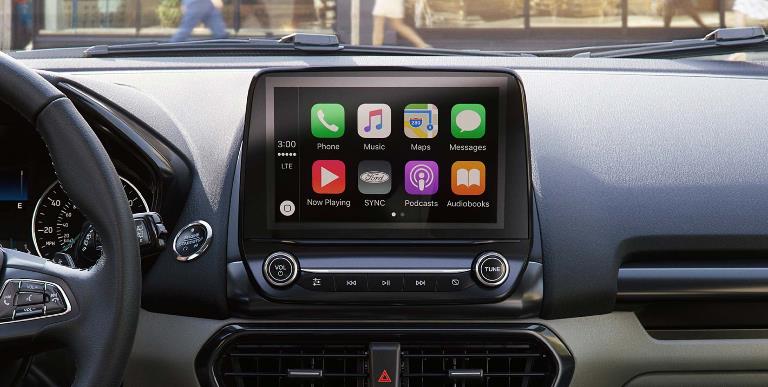 It's hard to believe that there ever was a time when automobiles didn't come with some form of infotainment (deliver entertainment and information content). Henry Ford didn't have time to concern himself with fitting music into vehicles because the Model T was a wonder in and of itself, simply for the sake of functionality.
By 1930, though, cars got built-in radios, and in the 1950s some automakers even tried figuring out how to make record players work in the vehicles they sold. Then, of course, it was 8-tracks, then cassettes and CDs, and here we find ourselves today with the
2018 Ford EcoSport
, arguably the most connected vehicle Ford engineers have ever built. In it, we find some of the most innovating and comprehensive infotainment options in the history of the automobile.
For example, the vehicle allows integration with a new Ford + Alexa smartphone app that will allow the driver to issue voice commands to Alexa while on the road. This means pulling up favorite Spotify playlists and podcasts by speaking a few words, but it also means remembering to order more laundry detergent or tube socks right when you think of it.
Those commands can be sent via the built-in 4G LTE network that is connected to the vehicle itself. In fact, it allows up to 10 devices to connect from up to 50 feet away, giving passengers all the access they need to the world wide web without having to chew through data plans. Furthermore, with high-speed USB charging ports located throughout the vehicle, those devices never will run out of juice.
If you would like to take a closer look at the 2018 Ford EcoSport, give us a call here at
Hall Ford Newport News
or stop by any time. See for yourself just how far infotainment has come. This compact SUV absolutely is a glimpse into the future of it.